Charges have been filed against a suspect in custody in the fatal stabbing of a woman and stabbing of a man at 6307 Gay Street about 10 a.m. on Wednesday (Nov. 16).
The suspect, Greg Montelongo, 40, is charged with capital murder and aggravated assault with a deadly weapon in the 209th State District Court.  Montelongo remains hospitalized in stable condition after being shot in the incident.  A photo of Montelongo is attached to this news release.
The identity of the deceased female victim, 47, is pending verification by the Harris County Institute of Forensic Sciences.  The male victim, 18, was transported to a hospital in stable condition.
HPD Homicide Division Sergeant B. Roberts and Detective L. Lange reported:
Officers responded to a stabbing call at the residence at the above address and found a woman and a man with stab wounds inside the home.  Paramedics pronounced the woman deceased and transported the man to a hospital.
A short time later, officers responded to a shooting call on Delaney Street at Fulton Street and found a male (Montelongo) with gunshot wounds.  Paramedics transported him to a hospital.
Detectives learned Montelongo unlawfully entered the residence on Gay Street and stabbed a woman and her adult son.  The son retrieved a gun and shot Montelongo, who then fled the scene.
Charges were subsequently filed against Montelongo for his role in the incident.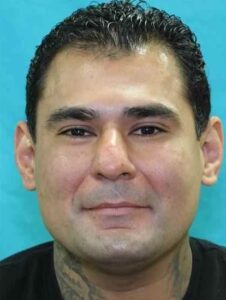 Greg Montelongo
JFC/VHS  11-17-22
Inc #154821722