Houston police have arrested two suspects charged in the stabbing and assault of one juvenile female, one adult female and one adult male that occurred at 10615 Beechnut Street about 5:10 p.m. on Saturday (May 20).
Tierra Shanette Simpson, 42, is charged with assault of a family member and assault of a pregnant woman in the 230th State District Court. Da'Quan Roshaud Brown, 18, is charged with two counts of aggravated assault of a family member in the 230th State District Court. Photos of both Simpson and Brown are attached to this news release.
HPD Major Assaults & Family Violence Division Officer B. Padilla reported:
Officers responded to a call of a reported cutting at an apartment at the above address. Upon arrival officers found that a male, 29, had been transported to an area hospital with multiple stab wounds.
Further investigation and witness statements revealed Simpson had been in an altercation with a female victim, 17, who is also pregnant. During the altercation Simpson physically attacked the female. Simpson then attempted to remove suspect Brown from residence. The male victim grabbed Brown and attempted to drag him to the door. Brown then grabbed a knife and stabbed the victim several times.
During the altercation a female juvenile, 15, attempted to intervene by separating Brown and the male victim. The female juvenile victim suffered a laceration to her hand from Brown's knife. Once Brown was successfully removed from the apartment, the victims called 9-1-1.
Both Brown and Simpson were arrested at the scene without incident.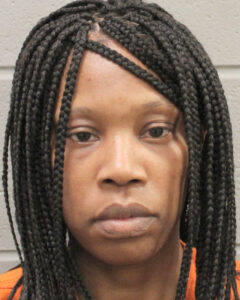 Tierra Shanette Simpson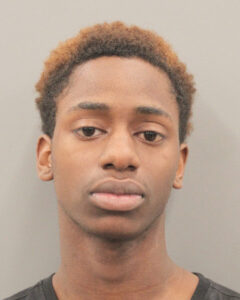 Da'Quan Roshaud Brown
JKS/SOA 5-22-23
Inc. #071549223