Charges have been filed against a suspect arrested in a fatal crash at 5100 South Shaver Street that occurred about 3:55 p.m. on Saturday (August 7).
The suspect, Christopher Lawrence Baulch (w/m, 24), is charged with driving while intoxicated in Harris County Criminal Court #11. A booking photo of Baulch is attached to this news release.
The identity of the male victim is pending verification by the Harris County Institute of Forensic Sciences.
HPD Vehicular Crimes Division Sergeant G. Clark and Officer D. Jones reported:
A black Honda motorcycle was traveling eastbound on South Shave when a black Kia Soul left a stop sign at the intersection of 8800 Wald Street. As the Kia crossed over three lanes of South Shaver to travel westbound, the motorcycle struck the Kia. The operator of the motorcycle (victim) was ejected.
The victim was transported to Clear Lake Hospital where he was pronounced deceased.
Baulch, the driver of the Kia, was determined to be impaired and was detained at the scene. The investigation is continuing.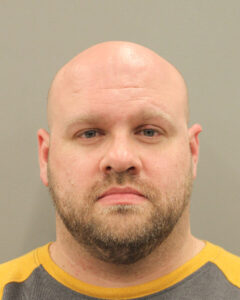 Christopher Lawrence Baulch
VHS/JKS 8-9-21
Inc. #106413321-A