HOUSTON – Houston Public Works earns multiple awards for projects designed to improve the community through equitable infrastructure.
American Public Works Association Projects of the Year
Tierwester Street Project – Technical Innovation Award
The re-alignment of Tierwester Street from Faulkner to Idaho Streets became the first project to incorporate a Smart City streetlight system. The streetlights have sensors to notify if the light pole has been hit or damaged. The sensors also notify when power goes out, calculates how much electricity is used, and monitors air quality in the area. The re-alignment used the City's Complete Streets design criteria which creates equitable transportation systems that supports all communities by planning for transportation with all users in mind.
"Upgrading infrastructure throughout the City of Houston, especially in our Complete Communities, is one of my priorities. It is why I am grateful to the Biden Administration's commitment to the Bipartisan Infrastructure Deal," said Mayor Sylvester Turner.  "These investments create more resilience – from good drainage and less flooding, to mobility for all users, to access to parks, stores, healthcare, and transit and ultimately base infrastructure that supports new businesses and services in these underserved areas. I congratulate the Houston Public Works department on earning the top awards. The well-deserved achievements are a testament to the commitment and work the team puts in every day to create safer, more sustainable, and accessible communities for all Houstonians."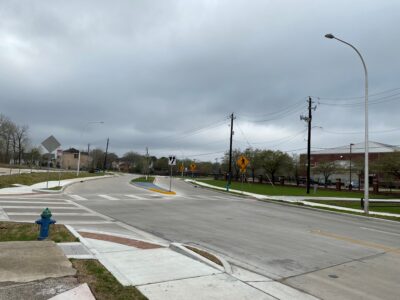 West Lake Houston Parkway Bridge Rehabilitation Project – Structures Award
The support beams of the West Lake Houston Parkway Bridge across the San Jacinto River were damaged during Hurricane Harvey. The rehabilitation project replaced bridge components and installed additional support at four locations. Contractors were able to make repairs without closing both sides of the bridge to traffic.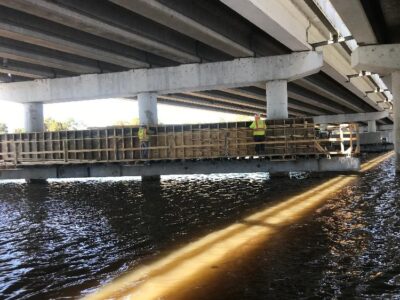 Water Environment Foundation Utility of the Future Today
Houston Water – Watershed Stewardship Award
The Utility of the Future Today recognition program honors forward-thinking, innovative water utilities that are providing resilient value-added service to communities, particularly in community engagement, watershed stewardship, and recovery of resources such as water, energy, and nutrients. Houston Water recognized for its water conservation programs, source water protection, Smart City initiatives, Green Infrastructure, Education & Outreach, and social media outreach.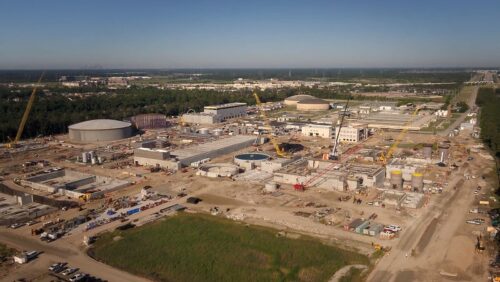 SubContractors USA – 2021 Top 25 Prime & Sub Contractors
Supplier Diversity Champion Award – Houston Public Works
SubContractors USA recognized Houston Public Works' Office of Business Opportunity with the Supplier Diversity Champion Award for its Minority/Women-owned Business Enterprises program. Houston Public Works awarded $2.05 billion in contracts to Minority/Women-owned Enterprises in fiscal year 2020. Houston Public Works launched its Small Contractors Rotation Program to provide capacity building and assistance to Minority/Women-owned Small Business Enterprises.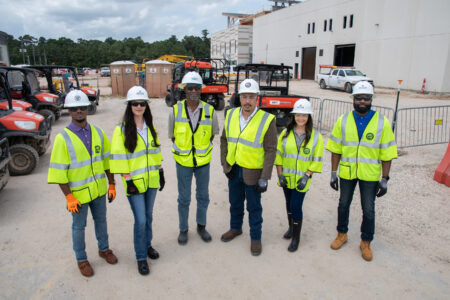 Houston Mayor's Office for People with Disabilities
City Champion of Inclusion Award
Transportation & Drainage Operations – Sidewalk team
The Mayor's Office for People with Disabilities recognized Disability Pride Month by awarding the City Champion of Inclusion award to Houston Public Works Transportation & Drainage Operations. It recognized the sidewalk team for building safe and accessible city infrastructure.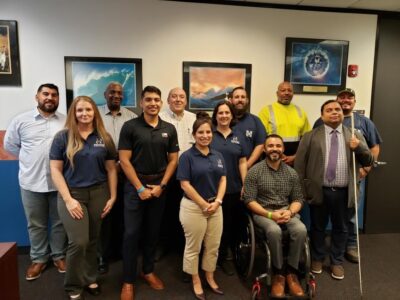 "Houston Public Works continues to look for innovative ways to improve our public service while working together to create a strong foundation for Houston to thrive. I am proud of our team for their dedication and commitment to build a more inclusive and accessible community for everyone," said Houston Public Works Director, Carol Ellinger Haddock, P.E.
ABOUT HOUSTON PUBLIC WORKS
Houston Public Works (www.HoustonPublicWorks.org) is the largest and most diverse public works organization in the country. Houston Public Works is responsible for streets and drainage, production and distribution of water, collection and treatment of wastewater, permitting and regulation of public and private construction covering a 671-square mile service area. Houston Public Works is accredited by the American Public Works Association.
Facebook, Twitter & Instagram: @HouPublicWorks