Houston Mayor Sylvester Turner has allowed the certification of one Houston Fire Department cadet who would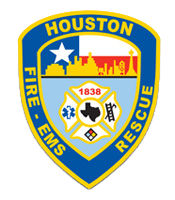 soon reach the maximum eligibility age (36) for entry into the fire department. This exception allows the City of Houston to remain true to state law and continue to retain employees as the City works through the implementation process for proposition B.
The fire cadet was sworn in by HFD Chief Sam Pena Wednesday night.
As Mayor Turner stated earlier this week, the city always honors the efforts of potential firefighters who complete their academy training. The remaining fire cadets who completed training are on the city payroll, but are not receiving probationary firefighter classification pay while negotiations continue between the city and the firefighters' union on how to carry out Proposition B.
Prop B calls for an approximately 29 percent increase in payroll for about 4,000 firefighters without creating a way to pay for the increase of $113 million in the first year alone. Employee layoffs and cuts to city services would be necessary without a negotiated agreement about how to bear the steep costs.