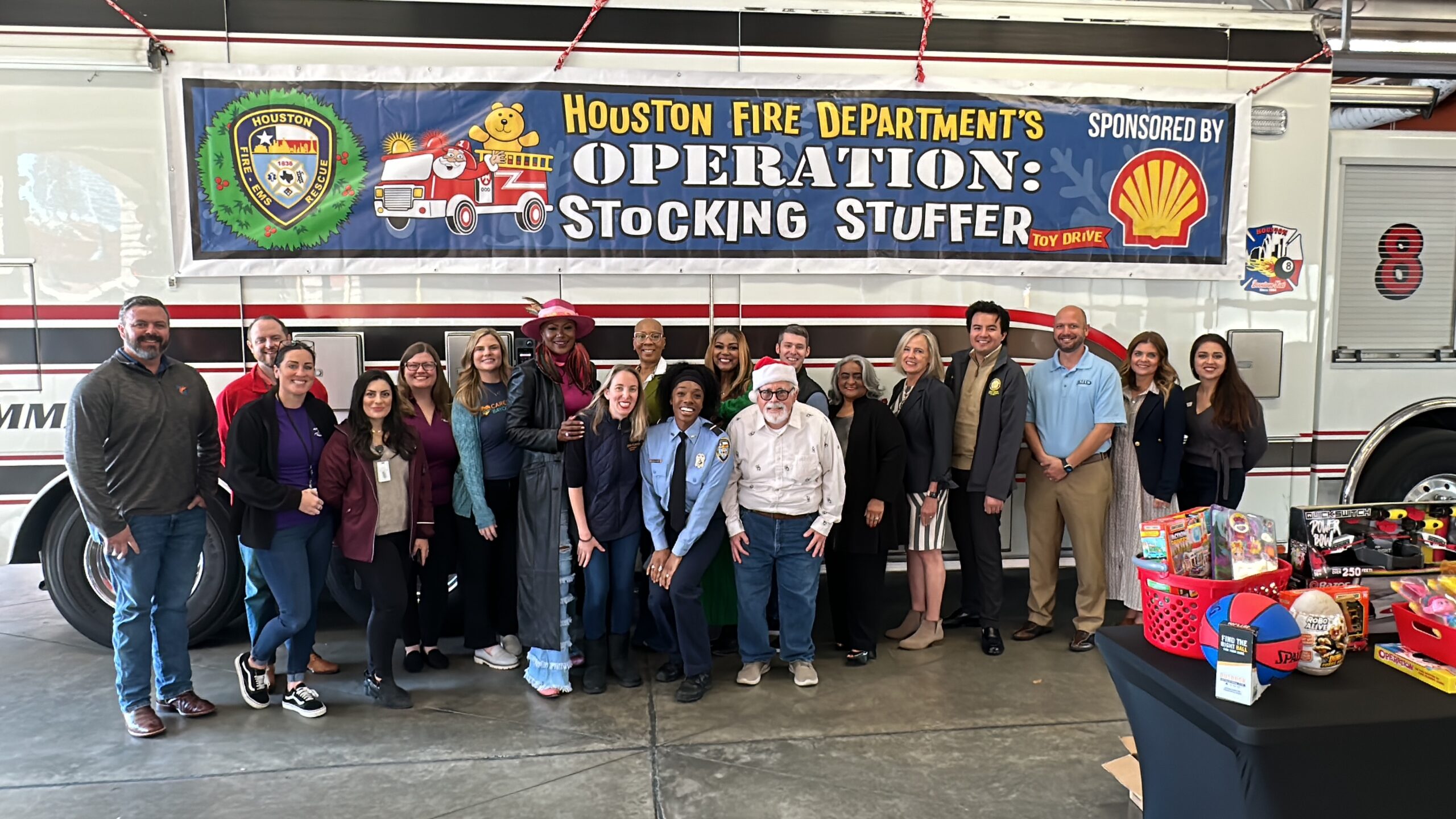 The Houston Fire Department's Annual toy giveaway "Operation Stocking Stuffer" for area children kicked off on November 3. Houston Firefighters will work alongside with the community and corporate sponsors to collect and distribute toys and gifts to families in need.
For many years now, HFD along with businesses and community volunteers have worked together for one of the largest holiday toy drives in the City of Houston. The history of this toy drive dates back to a Houston Firefighters Continue Tradition of Holiday Giving with Annual Toy Drive
Houston school teacher, Lorugene Young, and her legacy lives on. This year, our goal is higher than ever. In 2022, Operation Stocking Stuffer provided toys and gifts to more than 6,500 families (about 20,000 children) but there are still more families in need. That's why our goal in 2023 is to assist more than 7,500 families (up to 30,000 children)! We can reach that goal with help from the community and our generous sponsors with our presenting sponsor being Shell Houston, and many others including Amegy Bank, Target, UNITS of Houston and Latham & Watkins.
Numerous sponsors and companies will be collecting toys. You can also make a financial contribution or purchase toys online. To make a donation or for more information on Operation Stocking Stuffer, please visit: www.osstoydrive.com. HFD will not have collection boxes at fire stations.
The toys collected will be distributed December 16, 2023. The drive through event will begin at 9 a.m. at Dick Graves Park, located at 2000 Reed Road Houston Texas 77051. This year's toy drive will not require registration and will operate on a first come first serve format.
For more information on sponsorships, donations and the giveaway, please visit www.osstoydrive.com or email [email protected].