Charges have been filed against a second suspect arrested in the fatal shooting of two men that occurred at 12700 Eastbrook Drive about 4:40 p.m. last Thursday (February 21).
The second suspect, Rene Moreno (H/m, 20), is charged with capital murder in the 179th State District Court.  The other suspect, Marlon Brandon Valdez (H/m, 18), is charged with capital murder in the 230th State District Court.  Booking photos of Valdez and Moreno are attached to this news release.
The suspects are accused for their roles in the deaths of Jose Aguilar, 18, and Maximo Aguilar, 20.
HPD Homicide Division Detectives C. Sharp and J. Brown reported:
Two brothers, Jose and Maximo Aguilar, arrived at a meeting place at the above address with the intention to have a fist fight.  Once they arrived, both victims were shot with a high-powered rifle by an unknown suspect believed to be hiding on a rooftop.  Jose died at the scene.  Maximo was transported to an area hospital where he was pronounced deceased.  Two other victims, a 23-year-old male and a 18-year-old female, were also wounded in the gunfire and were transported to an area hospital in stable condition.
Two or possibly more suspects fled in a vehicle described as possibly a black Chevrolet Tahoe last seen headed southbound on Maxey Road.
Further investigation identified Marlon Valdez as the shooter in this case and, on Saturday (Feb. 23), he was arrested in connection with this incident.  Investigators believed an additional suspect remained at-large.
Information was developed on the identity of the second suspect, Moreno, and he was charged on Monday (Feb. 25).  Moreno, the driver of the getaway vehicle, was arrested today (Feb. 27) without incident.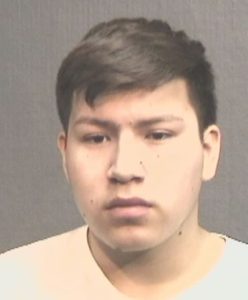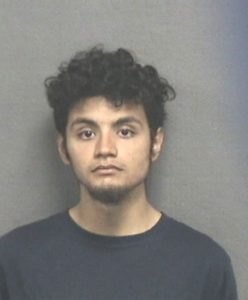 Marlon Valdez                                          Rene Moreno
2nd Update  JFC/VHS  2-27-19
Update: JKS/JFC   2-25-19
VHS/KJS  2-22-19
Inc. #022883219