Charges have been filed against a suspect wanted in the death of a man whose skeletal remains were found at 605 West Clay Street about 11:30 p.m. on December 6, 2021.
The suspect, Pamela Ann Merritt, 43, is charged with murder in the 262nd State District Court.  She is not in custody.  A photo of Merritt is attached to this news release.
She is accused in the death of Colin Kerdachi, 78.
HPD Homicide Division Sergeants M. Miller, R. Watson and M. Burrow and Detective D. Stark reported:
HPD patrol officers responded to a residence at the above address after a witness stated a human skeleton was found in the backyard.  Officers found the remains in an advanced state of decomposition.
The witness and occupants of the residence stated they were cleaning the house and yard when they found the body.  It is possible the remains are that of an elderly man that lived in the home and was reported missing in February 2021.
Autopsy results from the Harris County Institute of Forensic Sciences identified the remains as those of Mr. Kerdachi, the homeowner of the residence.
Further investigation led to the identity of Merritt as the suspect in Kerdachi's death.  Charges were filed against her on Tuesday (May 30).  Merritt has not been located.  It is believed she is homeless at this time.
Anyone with information on the whereabouts of Pamela Merritt is urged to contact the HPD Homicide Division at 713-308-3600 or speak anonymously with Crime Stoppers at 713-222-TIPS.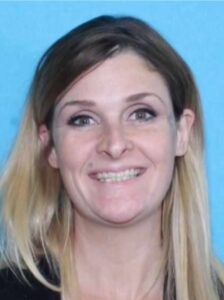 WANTED:  Pamela Ann Merritt
Update: JFC/SOA      5-31-23
VHS/JKS  12-7-21
Inc. #163467221