Charges have been filed against a suspect wanted in the fatal assault of one man and the assault of a woman at 2046 Aspen Glade Drive about 10 p.m. on August 6.  
The suspect, Emma Presler (w/f, 19), is charged by the Montgomery County District Attorney's Office with murder in the 435th District Court.  She is not in custody.  A 2020 booking photo of Presler is attached to this news release.
The victims, Devin Graham, 33, and Karissa Lindros, 26, were transported to an area hospital in critical condition.  Mr. Graham was later pronounced deceased.
HPD Major Assaults & Family Violence Division Officers B. Godoy and J. Windham reported:
HPD patrol officers responded to a report of an arson at a residence at the above address and learned Mr. Graham and Ms. Lindros had been transported via Life Flight helicopter to the hospital with severe burns.  Graham told police a female suspect had entered the residence and poured an unknown substance on him and lit him on fire.  Lindros was then also burned as a result of the incident.
Witnesses reported seeing a white, four-door sedan fleeing the area after the incident.  The suspect is described only as a white female, 25 to 30 years of age.
Further investigation led to the identity of Presler as the suspect in this case and she was charged for her role in the incident.
Anyone with information on the whereabouts of Emma Presler is urged to contact the HPD Major Assaults & Family Violence Division at 713-308-8800 or Crime Stoppers at 713-222-TIPS.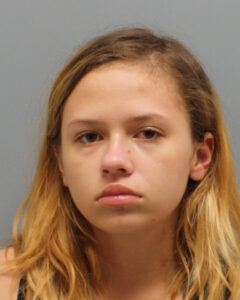 Emma Presler  (WANTED)
Update JFC/JKS  8-23-21
VHS/JKS  8-9-21
Inc. #106109021