Charges have been filed against a suspect arrested in the fatal shooting of a woman at 7402 Calhoun Road that occurred about 4:05 a.m. on December 1.
The suspect, Richard Hemphill, 27, was taken into custody last Friday (Dec. 2) and charged the following day (Dec. 3) with capital murder in the 180th State District Court.  A booking photo of Hemphill is attached to this news release.
The identity of the victim, 26, is pending verification by the Harris County Institute of Forensic Sciences.
HPD Homicide Division Sergeant M. Cass and Detective J. Campbell reported: Officers responded to a report of a shooting at the apartment complex at the above address and found the victim had been shot multiple times.  Responding Houston Fire Department paramedics transported her to Memorial Hermann-Texas Medical Center where she was pronounced deceased. Witnesses advised that Hemphill, the victim's ex-boyfriend, had harassed her prior to the shooting.  Further investigation identified Hemphill as the suspect.  He was questioned by detectives last Friday and taken into custody without incident.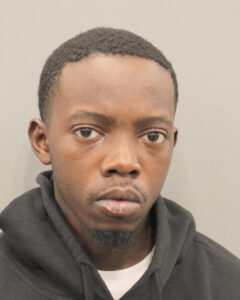 Richard Hemphill
Update: JFC/JKS   12-5-22
JKS/VHS 12-2-22 Inc. #161465922