Houston police have released surveillance photos of a person and vehicle of interest in the fatal shooting of a man that occurred at 12511 Hillcroft Street about 9:55 p.m. on August 22.
The person of interest, described only as a black male with a short fade haircut, was seen driving a white Nissan Altima. Surveillance photos are attached to this news release.
The victim is identified as Eddie Stovall, 49.
HPD Homicide Division Sergeants B. Roberts and K. Meek and Detectives L. Lange and S. Overstreet reported:
HPD patrol officers responded to a shooting call at a convenience store parking lot where Mr. Stovall had suffered multiple gunshot wounds. Houston Fire Department paramedics transported the victim to Memorial Hermann-Texas Medical Center where he was pronounced deceased.
Investigators learned the victim was standing in the parking lot of the convenience store when a white 4-door Nissan Altima approached. An unknown suspect in the vehicle fired multiple shots at a crowd of people in the parking lot, striking the victim. The vehicle then fled the scene.
Anyone with information on the person or vehicle of interest or with information in this case is urged to contact the HPD Homicide Division at 713-308-3600 or speak anonymously to Crime Stoppers at 713-222-TIPS.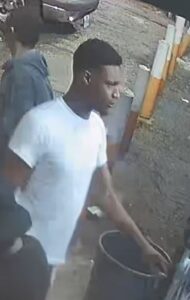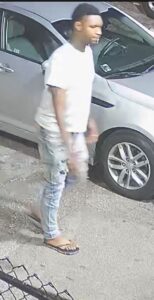 Update: JKS/SOA 9-30-22
SOA/VHS 8-23-33
Inc. #112899122