Houston police have released an additional surveillance photo of a suspect's vehicle involved in the shooting of a man at 600 McCarty Street about 11:05 p.m. on Tuesday (July 6).
The victim, 17, was transported to an area hospital in critical condition.
The suspect, described only as a black male, was driving what is believed to be a four-door, white Buick sedan with a sunroof.  Three surveillance photos – one of them clearer than the others – of the vehicle are attached to this news release.
HPD Homicide Division Detective M. Condon and Major Assaults & Family Violence Division Officers C. Brown and J. Winham reported:
Officers responded to a shooting call near Highway 59 and McGowen Street and observed Houston Fire Department paramedics loading the victim into an ambulance and transporting him to Memorial Hermann Texas Medical Center.  The victim had suffered a gunshot wound to the head.  Officers were advised the shooting happened in the 600 block of McCarty Street near the East Freeway (Interstate Highway 10 East).
The victim was one of two passengers in a pickup truck driven by his father.  The father was driving on Chartres Street when he said he encountered the driver (suspect) of a white Buick sedan.  The two drivers exchanged hand gestures and the suspect followed the victim's vehicle onto the East Freeway and then on to McCarty Street.  There, the suspect fired several shots at the father's truck, striking one of the male passengers at least one time.  The father stated he drove to the area of Highway 59 and McGowen Street and called 911.
Anyone with information on the suspect or the wanted vehicle is urged to contact the HPD Homicide Division at 713-308-3600 or Crime Stoppers at 713-222-TIPS.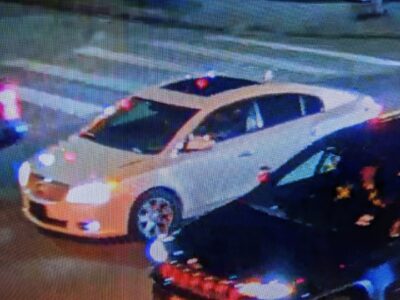 Additional Surveillance Photo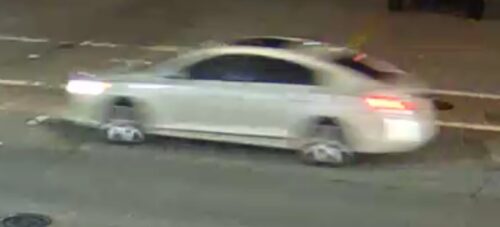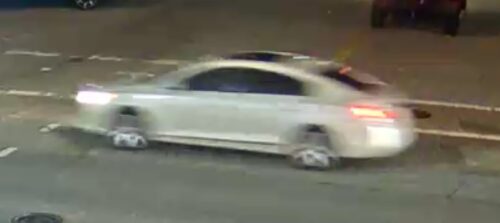 Update JFC/VHS  7-7-21
JFC/VHS  7-7-21
Inc #091222921