Authorities have arrested a suspect charged in the fatal shooting of a transgender female at 15829 Ridgeroe Lane about 2 p.m. on September 20.
The suspect, Raymond Donald Williams (b/m, 23), is charged with murder for his role in the death of Itali Marlowe, 29, of the above address, filed by the Fort Bend County District Attorney's Office.  On October 7, Williams was arrested in Dallas by the Dallas Police Department.  HPD investigators were advised on October 9 of Williams' arrest and, on Tuesday (October 15), he was transferred to the Fort Bend County jail.  A current booking photo of Williams is not available, however a previously released photo of Williams is attached to this news release.
HPD Homicide Division Detectives W. Huff and J. Nguyen reported:
HPD patrol officers responded to a shooting call at a residence at the above address and found the victim on the driveway of the residence.  She had been shot multiple times.  Paramedics transported her to an area hospital where she was pronounced deceased.  Witnesses reported hearing multiple gunshots from where the victim was discovered.
The suspect was later identified as Williams, who was living with the victim, and was seen fleeing the scene on foot prior to officers' arrival.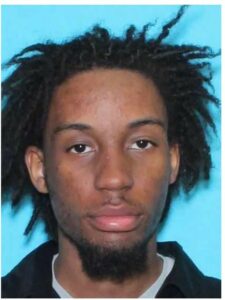 Raymond Donald Williams
Update #2:  KJS/JFC  10-17-19
Update JFC/AM   10-8-19
VHS/KJS  9-23-19
Inc. #122998919