Charges have been filed against a suspect arrested in the shooting of a man at 4411 Anderson Road about 11:45 a.m. on Friday (Oct. 1).
The suspect, Dexter Harold Kelsey (b/m, 25), is charged with aggravated assault against a public servant and deadly conduct in the 263rd State District Court.  A booking photo of Kelsey is attached to this news release.
The victim, Eric Espinosa, 36, was treated at and later released from a hospital.
HPD Homicide Division Detectives W. Huff and J. Nguyen reported:
Officers were dispatched to an active shooter incident at the YES Prep Southwest Secondary School at the above address.  Upon arrival, they discovered a male suspect with a rifle had fired shots at the glass entry door to the school to gain entry.  The school principal (Mr. Espinosa) was alerted and attempted to alert teachers and students.  During the gunfire, one of the bullets struck the principal in his lower back.  As the principal continued to help students and teachers flee the school, responding police officers arrived, located the suspect and arrested him without further incident.
Kelsey confessed to his role in the shooting and was subsequently charged.  According to statements, Kelsey was a former student at the school.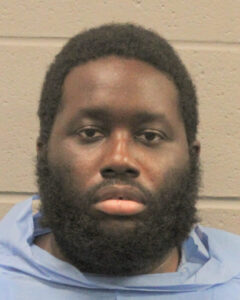 Dexter Harold Kelsey
JFC    10-2-21
Inc #132323921