Charges have been filed against a suspect arrested in the shooting of a man at 11047 Fuqua Street about 4:45 p.m. on Tuesday (Dec. 21).
The suspect, Robert M. Le (A/m, 31), is charged with aggravated assault with a deadly weapon in the 177th State District Court.  A booking photo of Le is attached to this news release.
The victim, Corey Laine, 25, was transported to an area hospital.
HPD Major Assaults & Family Violence Division Officers J. Blum and Z. Brumley reported:
Le, an employee of a business at the above address, attempted to remove Mr. Laine from the premises for trespassing and as Laine attempted to flee, he knocked over Le's mother, causing injury.  As Laine continued to flee, Le fired shots at Laine and struck him in the abdomen and shoulder.  Paramedics were called and transported Laine to the hospital.
Le was questioned, taken into custody and subsequently charged.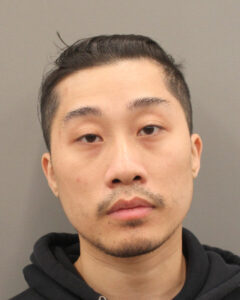 Robert M. Le
JFC/JKS    12-22-21
Inc #170500521