Charges have been filed against a suspect arrested in a fatal crash at 2300 State Highway 6 South about 2:35 a.m. on Saturday (Aug. 21).
The suspect, Jan Zbigniew Lewandowski (w/m, 62), is charged with intoxication manslaughter in the 337th State District Court.  A booking photo of Lewandowski is attached to this news release.
The identity of the male victim, 60, is pending verification by the Harris County Institute of Forensic Sciences.
HPD Vehicular Crimes Division Sergeant D. Rose and Officer G. Anderson reported:
The victim was operating a gray Suzuki Boulevard motorcycle southbound at the above address as a black Ford F-250 pickup truck was in the median turning lane, facing north.  The driver (Lewandowski) of the pickup truck failed to yield the right of way to the motorcycle and made a left turn.  The motorcycle then struck the truck.  Paramedics pronounced the victim deceased at the scene.
Lewandowski was determined to be intoxicated and was detained and subsequently charged.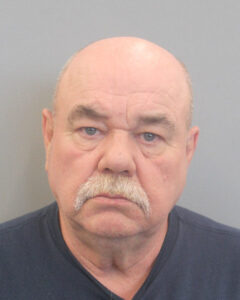 Jan Zbigniew Lewandowski
JFC/JKS  8-23-21
Inc #112879221-F