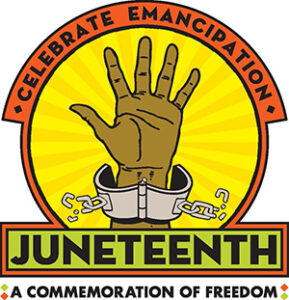 Mayor Sylvester Turner Invites Residents to Commemorate Juneteenth
Annual Acres Homes Parade Will Take Place Saturday, June 15
Houston Mayor Sylvester Turner invites everyone to join him at the 8th Annual Juneteenth Parade in Acres Homes on Saturday, June 15. The parade will feature over 100 entries, including local marching bands, dancing groups, horses, floats, vintage cars and more. Several special guests will also participate.
he excitement begins at 10 a.m. at the Acres Homes Multi-Service Center, 6719 West Montgomery, and travels north up West Montgomery to turn left on Dolly Wright and disband at Greater Zion Baptist Church and Drew Academy.
"Every year, this event gets bigger and better because Juneteenth is an important day throughout Texas and in Houston," Mayor Turner said. "I invite everyone to watch along the parade route. Bring your family, friends, and neighbors. We'll have a great time together as a community."
Among the special guests joining the Mayor for this year's event are:
Christina Wells – 2018 Semi-Finalist on America's Got Talent, powerhouse vocalist, registered nurse, and motivational speaker
Trae the Truth – This Houston rapper is described as a musician, father, activist, and humanitarian. He assisted flood victims during Hurricane Harvey and has contributed to several community events and causes
Tobe Nwigwe – a first-generation Nigerian American, is a visionary from Alief making waves in the hip hop world. An independent artist and lyricist; Nwigwe is known for his art, consistency, and singular goal in life—to make purpose popular.
Seun Adigun – Seun is a Nigerian-American bobsledder who represented Nigeria at the 2018 Winter Olympics.  Seun ran track for the University of Houston and is the niece of former Houston Rockets and UH star Hakeem Olajuwon.
"Houston is the most diverse city in the nation and we are also inclusive. So, I invite residents from every neighborhood to attend the annual Juneteenth Parade in Acres Homes," Mayor Turner said. "Juneteenth is about commemorating freedom, honoring our ancestors and building new relationships. I hope everyone will show up for this exciting event."