HOUSTON, Texas – Less than a year after it launched, the Houston Adopt-A-Drain program has been selected to receive the 2018 Proud Partner Award from Keep Houston Beautiful.
To celebrate this achievement and Halloween, Houston Public Works is calling on the public to "Keep IT Clean this Halloween" by adopting a drain as their own!  Visit www.HoustonAdoptaDrain.org, enter your email address and follow the link you are sent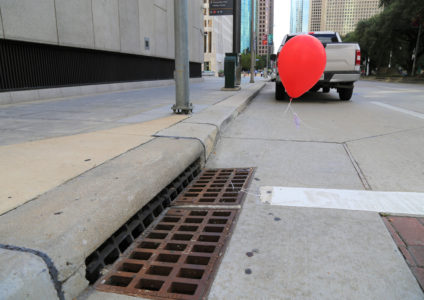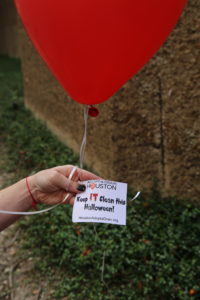 Houston Public Works has more than 100,000 inlets in the drainage system. Houston's Adopt-A-Drain program launched April 2018 and 1,278 drains have been adopted throughout Houston. The program allows the community to take a proactive approach to prevent future flooding, save taxpayer dollars and keeps our neighborhood storm drains clean and litter-free. As Adopt-A-Drain partners, program participants are asked to keep their drain clear of leaves and trash by cleaning it at least 4 times a year (especially before it rains).
"This program makes a daily difference in our community by making sure storm drains are ready to handle the next storm", says Carol Haddock, Director, Houston Public Works, "Houstonians are our eyes and ears and help us know if an inlet top is broken or if a grade cover is missing by reporting these items to 311."
To adopt a drain in your neighborhood, visit www.HoustonAdoptaDrain.org.  By adopting a drain, partners will receive information and tips from the City of Houston and Keep Houston Beautiful and notification of upcoming Houston Adopt-A-Drain events.
Adopt-A-Drain Program Sponsors:
BGE, Inc.
Houston Association of Realtors
Sprint Companies
Costello, Inc.
R.G. Miller Engineers, Inc.
ABOUT HOUSTON PUBLIC WORKS
Houston Public Works (www.HoustonPublicWorks.org) is responsible for streets and drainage, production and distribution of water, collection and treatment of wastewater, and permitting and regulation of public and private construction covering a 627-square mile service area. Houston Public Works is accredited by the American Public Works Association. Facebook & Twitter:@HoustonPWE