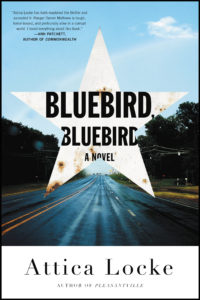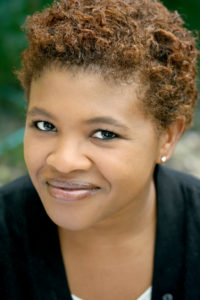 Houston native, Hollywood writer Attica Locke will discuss her latest award-winning mystery novel, Bluebird, Bluebird on Wednesday, August 29, 2018 at 6:30 PM to 8 PM in the Houston Public Library's Julia Ideson Building Auditorium, 550 McKinney St., 77002. After the discussion, Locke will be joined by a Houston Chronicle guest reporter for a conversation followed by a book sale hosted by Brazos Bookstore and signing.
Visit www.houstonlibrary.org to register and for more information or call 832-393-2028. This event is free and open to the public.
About the Book
When it comes to law and order, East Texas plays by its own rules–a fact that Darren Mathews, a black Texas Ranger, knows all too well. Deeply ambivalent about growing up black in the lone star state, he was the first in his family to get as far away from Texas as he could. Until duty called him home. When his allegiance to his roots puts his job in jeopardy, he travels up Highway 59 to the small town of Lark, where two murders–a black lawyer from Chicago and a local white woman–have stirred up a hornet's nest of resentment. Darren must solve the crimes–and save himself in the process–before Lark's long-simmering racial fault lines erupt. A rural noir suffused with the unique music, color, and nuance of East Texas, Bluebird, Bluebird  is an exhilarating, timely novel about the collision of race and justice in America.
About the Author
Attica Locke's Pleasantville was the 2016 winner of the Harper Lee Prize for Legal Fiction. It was also long-listed for the Bailey's Prize for Women's Fiction, and made numerous "Best of 2015" lists. Her first novel, Black Water Rising, was nominated for an Edgar Award, an NAACP Image Award, as well as a Los Angeles Times Book Prize, and was short-listed for the Women's Prize for Fiction. Her second book, The Cutting Season, is a national bestseller and the winner of the Ernest Gaines Award for Literary Excellence. A former fellow at the Sundance Institute's Feature Filmmaker's Lab, Locke has worked as a screenwriter as well. Most recently, she was a writer and producer on the Fox drama, Empire.  She serves on the board of the Library Foundation of Los Angeles.  A native of Houston, Texas, Attica lives in Los Angeles, California, with her husband and daughter.
About the Houston Public Library
The Houston Public Library (HPL) operates 37 neighborhood libraries, three HPL Express Libraries, a Central Library, the Houston Metropolitan Research Center, the Clayton Library Center for Genealogical Research, The African American Library at the Gregory School, and the Parent Resource Library located in the Children's Museum of Houston. With more than eight million visits per year in person and online, HPL is committed to excellent customer service and equitable access to information and programs by providing library customers with free use of a diverse collection of printed materials and electronic resources, Internet, laptop and computer use, and a variety of database and reference resources with live assistance online 24/7.
For further information, visit the Houston Public Library at www.houstonlibrary.org, on Twitter @houstonlibrary, on Facebook – houstonlibrary or call 832-393-1313.