Houston (September 26, 2017) - Everyone is invited to enjoy the sights, sounds and flavors of Houston during Hispanic Heritage Month celebration at the Houston Public Library (HPL)! Join the festivities for the entire family at the 6th Annual LibroFest & Post-Storm Expo at the Carnegie Neighborhood Library and Learning Center, 1050 Quitman, 77009 on Saturday, September 30, 2017 from 12 PM to 4 PM. This event is Free and open to the public. For more information visit ww.houstonlibrar.org or call 832-393-1313.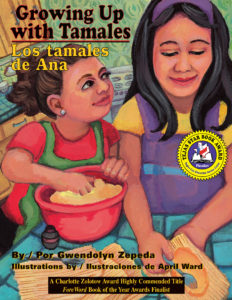 Meet local organizations, creative artists, enjoy special presentations, have plenty of fun with interactive activities, eat some free food, hear great music, and much more! Featured author presentations include: Lydia Gil, Daniel Peña, Gwen Zepeda, and Eloísa Perez-Lozano. Other presentations include: "100 Years of Northside History" by Edgar Gil-Haro and "A Taste from the Archive: Mexican American Food History in Houston" by HPL's archivist, Mikaela Selley from the Houston Metropolitan Research Center. Children and teens can make maracas, arroz con leche sculptures, Mexican paper dolls, and more. Free giveaways will be provided while supplies last.
Workforce Solutions will be providing a Disaster Unemployment Assistance Workshop, Public Works & Engineering's Green Resource Center will be on hand to talk about an upcoming "Repair Café" and demonstrate how to fix broken items, and United We Dream is hosting a Know Your Rights information session for immigrant residents affected by Harvey.
Participating organizations include: Arte Público Press, Writers in the Schools, United We Dream, Friends of the Houston Public Library, Workforce Solutions, City of Houston Health Department, and Houston Community College.
About the Houston Public Library
The Houston Public Library (HPL) operates 35 neighborhood libraries, four HPL Express Libraries, a Central Library, the Houston Metropolitan Research Center, the Clayton Library Center for Genealogical Research, The African American Library at the Gregory School, and the Parent Resource Library located in the Children's Museum of Houston. With more than eight million visits per year in person and online, HPL is committed to excellent customer service and equitable access to information and programs by providing library customers with free use of a diverse collection of printed materials and electronic resources, Internet, laptop and computer use, and a variety of database and reference resources with live assistance online 24/7.
For further information, visit the Houston Public Library at www.houstonlibrary.org, on Twitter @houstonlibrary, on Facebook – houstonlibrary or call 832-393-1313.