Houston police have learned of an additional incident almost immediately preceding the shooting of an infant at 8600 Mullins Drive about 5:30 p.m. on May 22.
About 5 p.m., two groups, described only as black males in their early 20s, began arguing at a gas station at 5330 North Braeswood. One group was in a gray Nissan Maxima and the other group was in a black Nissan Versa. During the argument, one of the males in the Versa got out of the vehicle and displayed a pistol. The males in the Maxima then fled at a high rate of speed. The males in the Versa pursued, firing shots at the Maxima, before the Maxima's driver was able to elude his pursuers.
A short time later, the infant and his mother were traveling southbound on Mullins Drive from Beechnut when they passed the Versa traveling northbound. As they passed, shots were fired from inside the Versa, striking the child in both legs. The mother was not wounded. The child was transported to an area hospital where he was treated and later released.
A composite sketch of the suspect who displayed a pistol at the gas station was released last Friday (July 14) and is attached to this news release. He is described only as a black male in his 20s, with an average build and about 6 feet 1 inch tall.
A surveillance photo of the suspect's vehicle, described as a 2006-2013 black Nissan Versa hatchback, with stock style wheels and no window tinting, was also released last Friday and is attached to this news release.
The Nissan Maxima is described only as gray-colored with left front-end damage.
Investigators released surveillance video of both vehicles on June 5. It can be viewed on the HPD YouTube Channel at: https://youtu.be/3zbtmdP08JY and https://youtu.be/4JPuUDjo7e4.
Anyone with information in this case is urged to contact the HPD Homicide Division at 713-308-3600 or Crime Stoppers at 713-222-TIPS.
NOTE: Investigators are not available for interviews today.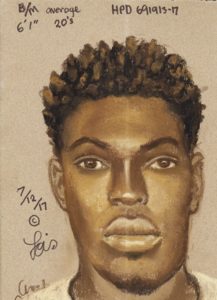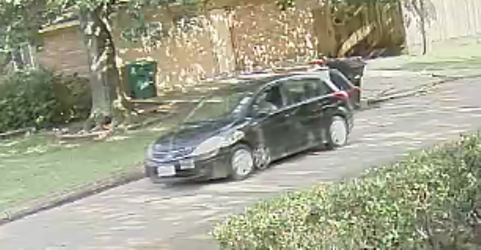 2006-2013 Black Nissan Versa
3rd Update: KJS/JFC 7-19-17
2nd Update JFC/JKS  7-14-17
Update: JKS 6-5-17
VHS/JFC 5-23-17
Inc. #064191317