Charges have been filed against a suspect wanted in connection with the disappearance of a woman whose vehicle was found about 1 p.m. on March 31.
The suspect, Miguel Angel Buezo (H/m, 27), is charged with murder in the 263rd State District Court for his role in the disappearance of Karen Ramirez, 26, last seen on March 26.  A photo of Buezo is attached to this news release.
HPD Homicide Division Sergeant B. Chebret and Senior Police Officer M. Waters reported:
Patrol officers located Karen Ramirez's vehicle at the above address.  The officers noticed a large amount of blood inside and called homicide investigators to the scene.
Further investigation identified Buezo as a suspect in this case and he was charged on April 6.  Investigators learned Buezo is traveling in either Honduras or Guatemala.
Investigators have not located Ms. Ramirez and urge anyone with information on her or suspect Buezo's whereabouts to contact the HPD Homicide Division at 713-308-3600 or Crime Stoppers at 713-222-TIPS.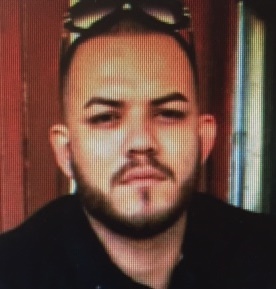 Miguel Angel Buezo
Update JFC/KJS  4-11-17
KJS/VHS  4-3-17
Incident #038448017