Charges have been filed against a suspect wanted in the fatal shooting of a man at 5455 Court Road about 9:05 p.m. on November 30.
The suspect, Cory Alexander Houck (b/m, 24), is charged by the Fort Bend County District Attorney's Office with murder in the 250th State District Court.  He is not in custody.  A photo of Houck is attached to this news release.
The victim, Tremond Garrett, 26, was pronounced dead at the scene.
HPD Homicide Division Sergeant J. Horn and Detectives K. McDonald and M. Condon reported:
Mr. Garrett and the suspect were involved in a verbal altercation in the parking lot of a corner store at the above address.  The altercation escalated and the suspect pulled a gun and shot at Garrett, who was struck in the chest.
Further investigation identified Houck as the suspect and he was charged in Fort Bend County since the incident occurred in the county's limits.
Anyone with information on the whereabouts of Cory Houck is urged to contact the HPD Homicide Division at 713-308-3600 or Crime Stoppers at 713-222-TIPS.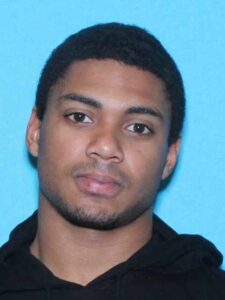 Cory Houck
Update JFC/VHS  12-6-19
JKS/VHS 12-2-19
Inc. #157813919