Charges have been filed against a suspect arrested in the death of a woman found at 6600 Fairway about 5:20 a.m. on Wednesday (October 10).
The suspect, Everett Wright (b/m, 25), is charged with murder in the 339th State District Court for his role in the death of a woman whose identification is pending verification by the Harris County Institute of Forensic Sciences.
A booking photo of Wright is attached to this news release.
HPD Homicide Division Detectives T. Tyler and B. Evans reported:
Several witnesses saw a red Mercury Mystique in a ditch at the above address, found the victim injured inside the vehicle and called 9-1-1.  Houston Fire Department paramedics responded to the scene and pronounced the woman deceased.  A suspect, described only as a black male, was seen fleeing in a red 2008 Jeep Liberty.
Further investigation led to the identity of Wright as the suspect in this case and he was taken into custody later the same day.  He was questioned and subsequently charged today (Oct. 11) in the case.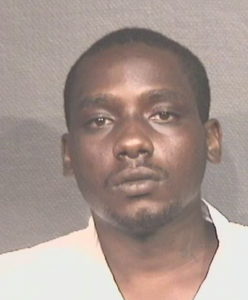 Everett Wright
Update JFC/VHS  10-11-18
VHS/JKS  10-10-18
Inc. #128441018