Charges have been filed against a suspect wanted in the death of a woman last seen at 8950 Glencrest #4157 about 4:30 p.m. on Saturday (Nov. 10).
The suspect, Johnny Leon Wilson (b/m, 48), is charged with murder in the 263rd State District Court.  A photo of wanted suspect Wilson is attached to this news release.
The remains of the victim, Charine Wilson, 29, have not been located.  She is the estranged wife of suspect Wilson.
HPD Homicide Division Sergeant M. Miller and Detective D. Stark reported:
According to Charine Wilson's son, he was with her when she drove to Johnny Wilson's apartment at the above address the afternoon of November 10.  Charine Wilson entered the apartment and has not been seen since.
After a brief time, suspect Johnny Wilson came out of the apartment alone, got into Charine's vehicle and drove the boy to a fast food restaurant.  There, Wilson dropped off the boy and left.
On Monday (November 12), Charine Wilson was reported missing by family members.  Further investigation led to the identification of Johnny Wilson as a suspect in this case and, on Wednesday (November 14), he was charged in the death of Charine Wilson.  Johnny Wilson remains at large at this time.
Anyone with information on this case or the whereabouts of Johnny Wilson is urged to contact the HPD Homicide Division at 713-308-3600 or Crime Stoppers at 713-222-TIPS.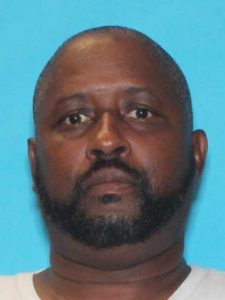 Johnny Wilson
KJS/JFC  11-15-18
Inc. #143372118