Houston police have arrested a suspect charged in the shooting of two men at 6469 Hillcroft Drive about 2:30 a.m. on Sunday (October 12).
Julio Cesar Arita-Hernandez (H/m, 21) is charged with two counts of aggravated assault with a deadly weapon in the 176th State District Court. A photo of Arita-Hernandez is attached to this news release.
The victims, Miguel Reyes, 26, and Yoni Reyes, 29, were both transported to area hospitals.
Messrs. Reyes were near their vehicle, attempting to leave a nightclub at the above address, when Arita-Hernandez pulled up in his vehicle and had a verbal altercation with the two men. Arita-Hernandez then fired a .22 caliber pistol at both men, striking each of them in the chest. Arita-Hernandez then fled the scene.
An patrol officer on a separate call saw Arita-Hernandez fleeing at a high rate of speed and initiated a traffic stop. After a short pursuit, Arita-Hernandez stopped and both he and his passenger were detained. Officers found an almost full box of .22 caliber cartridges in the vehicle and, after searching the area, they also located a .22 caliber pistol along the side of the road where the suspect had driven.
Detectives spoke with Arita-Hernandez and were able to identify him as a suspect in the shooting of the two men. He was subsequently arrested and charged.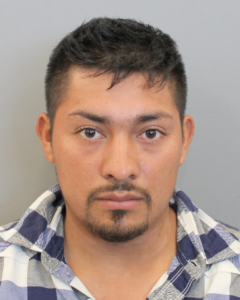 Julio Cesar Arita-Hernandez
JKS/KJS 10-12-20
Inc. #134857829