Houston police have arrested a suspect charged in the armed robbery of a male that occurred at 16303 Imperial Valley about 1:45 a.m. Monday (October 2).
The suspect, Quintin Earl Justice (b/m, 53), is charged with aggravated robbery with a deadly weapon in the 174th State District Court.
HPD Major Assaults Unit Detectives A. Hernandez and B. Salazar reported:
Officers responded to a report of a robbery at the above address and found the victim who stated he was robbed at gun point of his vehicle.  The victim stated he exchanged gunfire with the suspect and struck the suspect in the left arm.  The suspect (Justice) had fled the scene in the victim's vehicle.  Justice was then located at Houston Northwest Medical Center with a gunshot wound to the left arm.
Justice was arrested and charged without further incident.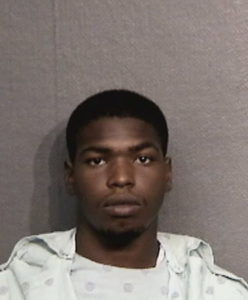 Quintin Earl Justice
JKS/JFC  10-5-17
Inc. #124706917