Houston police have arrested a suspect charged in the fatal shooting of a man that occurred at 4900 Perry on June 27 about 5 a.m.
The suspect, Jerry Jones, Jr. (b/m, 28), is charged with aggravated assault with a deadly weapon and murder in the 351st State District Court. A photo of Jones is attached to this news release.
He is accused in the death of Edward Rouse, 31, who was pronounced dead at the scene.
HPD Homicide Division Detective Sergeant C. Cegielski and Detective C. Hogue reported:
Mr. Rouse was riding in the front seat of a car driven by a friend when one of two backseat passengers produced a gun and shot Rouse in the head.
Further investigation identified Jones as a suspect in the case and, on Tuesday (July 10), hewas arrested without incident.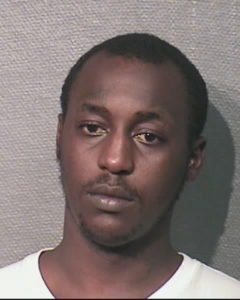 Jerry Jones, Jr.
JKS/JFC 7-12-18
Inc. #081608318
Contact:
Public Affairs Media Line
713.308.3280