Houston police have arrested a suspect charged in the fatal shooting of a woman and the wounding of two others that occurred at 4500 Newberry about 2:30 a.m. on October 22, 2017.
Gerald DeWayne Washington, 25, is charged with murder and two counts of aggravated assault with a deadly weapon in the 338th State District Court. A booking photo of Washington is attached to this news release.
One victim, Crystal Turner, 33, was pronounced dead at the scene. The other two female victims, ages 35 and 23, survived their injuries.
HPD Homicide Division Senior Police Officer T. Tyler reported:
Ms. Turner and her friends (both victims) were sitting inside a vehicle in the 4500 block of Newberry when Washington got inside the vehicle. Washington, who was an acquaintance and known to all three victims, shot the women and then fled the scene. All three were shot multiple times.
On Thursday (Oct. 4), Washington was arrested and charged without incident.
Anyone with information in this case is urged to contact the HPD Homicide Division at 713-308-3600 or Crime Stoppers at 713-222-TIPS.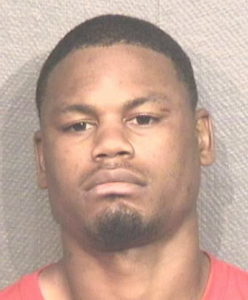 Gerald DeWayne Washington
JKS/KJS 10-5-18
Inc. #133407317