Houston police homicide investigators have released surveillance photos of a vehicle wanted in connection with the fatal shooting of a man at 600 Rushcreek Drive about 11:30 p.m. on Saturday (June 9).
The photos are of a white Ford Expedition seen fleeing the scene moments after the victim, Robert Marquez, 55, was shot.  Mr. Marquez was pronounced dead at Houston Northwest Medical Center.
Photos of the wanted vehicle are attached to this news release.
HPD Homicide Division Detectives R. Watson and T. Jackson reported:
Mr. Marquez, a licensed security guard, was working and driving in the area of the above address (Rushcreek Drive near Ella Boulevard) when he encountered a possible white Ford Expedition SUV.  Marquez was seen inside his security vehicle and approaching the suspect when the suspect fired several shots and then fled on foot.  Marquez was struck at least on time.  Witnesses saw the white SUV then flee the scene.  It is believed the suspect was a passenger in the SUV.
Paramedics arrived and transported Marquez to the hospital where he was pronounced deceased.
There are no suspect descriptions at this time.
Anyone with information on the wanted vehicle or suspects is urged to contact the HPD Homicide Division at 713-308-3600 or Crime Stoppers at 713-222-TIPS.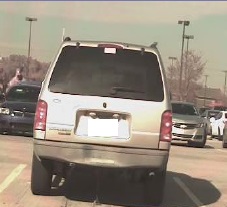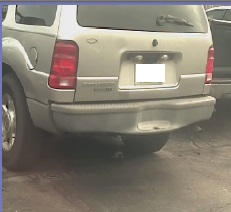 JFC    6-10-18
Inc #073556218