Houston police are asking for the public's help in locating a man wanted for questioning in the fatal shooting of a woman found at 5959 Guhn Road #239 about 9:30 p.m. on Sunday (August 4).
The person of interest is identified as Justin Herron, 31. A prior booking photo of Herron, who has not been charged in this case, is attached to this news release.
The identity of the female victim, 19, is pending notification to family members by the Harris County Institute of Forensic Sciences.
HPD Homicide Division Sergeant J. Horn and Detective J. Escobar reported:
An HPD patrol officer on routine patrol near 12920 Northwest Freeway was flagged down by a citizen who stated he had heard there was a deceased female in room #239 of the Home Town Suites.
The officer proceeded to the above address to conduct a welfare check and notified hotel staff, who then knocked on the door to the room. After receiving no answer, they made entry into the room and found the victim. The victim, determined to be pregnant, had suffered multiple gunshot wounds and was pronounced dead at the scene.
The room was rented by Herron from August 2 through August 9. Investigators have been unable to locate Herron and he is considered a person of interest at this time.
Anyone with information on the whereabouts of Justin Herron or in this case is urged to contact the HPD Homicide Division at 713-308-3600 or Crime Stoppers at 713-222-TIPS.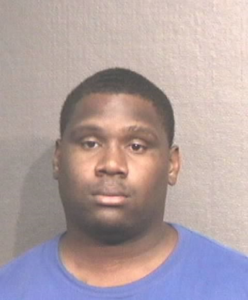 Justin Herron
JKS/JFC 8-5-19
Inc. #100069319