The fatal shooting of a robbery suspect that occurred at 108 Little York about 1:10 p.m. on Wednesday (January 2) will be referred to a grand jury.
Richard A. Smith (b/m, 27) is charged with felon in possession of a firearm in the 337th State District Court. The shooting, in which he discharged his weapon at the robbery suspect, will be referred to a Harris County Grand Jury. A photo of Smith is attached to this news release.
The identity of the deceased male is pending verification by the Harris County Institute of Forensic Sciences.
HPD Homicide Division Sergeant M. Holbrook and Detective A. Barr reported:
Suspect Smith and his fiancee were leaving a check cashing business at the above address when they were approached by the male who demanded money and concealed his hands in a threatening manner. Smith fired his handgun, striking him in the torso. The male was pronounced dead at the scene.
Smith then fled the scene on foot but was located a short distance away by officers. Smith stated he was in fear of his life when he fired his gun.
The investigation is continuing.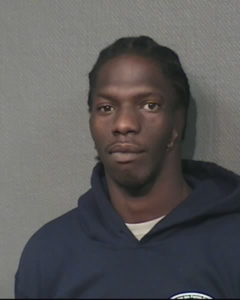 Richard A. Smith
JKS/VHS 1-3-18
Inc. #000653719