Houston police are re-releasing surveillance video and photos of two unidentified suspects wanted in the fatal shooting of one man and the wounding of another at 6833 London about 1:50 p.m. on October 16, 2017.
Two other suspects, DeAndre Watson (b/m, 19) and Metroy Harris (b/m, 27), are in custody and charged in the killing of Sam Johnson, 53, and the wounding of Walter Fields, 22.
Booking photos of Watson and Harris were released on Wednesday (Jan. 3).
The surveillance video, released on October 18, shows three suspects approaching a female victim's vehicle and stealing the vehicle at gunpoint.  The video of the incident is posted on the HPD YouTube channel at https://youtu.be/qRZKt6MGGx4
Investigators have identified suspect Watson as the male seen firing shots on the video.  He is charged with murder in the 177th State District Court.  Suspect Harris was identified as a male fleeing on foot before Watson and the two other suspects approached the female victim's vehicle.  Harris is charged with murder and felony deadly conduct in the 230th State District Court.
HPD Homicide Division Sergeant A. Turner and Officer J. Nguyen reported:
The two victims were shot by four armed suspects in a blue-colored Mazda.  The suspects then abandoned the Mazda and fled the scene.  One suspect (Harris) fled on foot toward Cullen Boulevard.  The other three suspects took a dark green Kia Sedona at gunpoint that was occupied by a woman and her 11-month-old niece.  Neither the woman nor the child was harmed.
An initial investigation identified Harris as a suspect in this case and he was taken into custody on October 17 without incident.  Subsequent investigation identified Watson as a second suspect in this case and he was taken into custody on October 29.  Further investigation determined Watson's involvement in this case and, on December 29, a murder charge was filed against him.
Two other suspects, described only as black males between 18 and 25 years old, remain at large.  One of the males is heavyset and was wearing a gray hoodie.  The other was wearing a red jacket.  Surveillance photos of the two suspects are attached to this news release.  
Anyone with information on the identities or whereabouts of the two wanted suspects is urged to contact the HPD Homicide Division at 713-308-3600 or Crime Stoppers at 713-222-TIPS.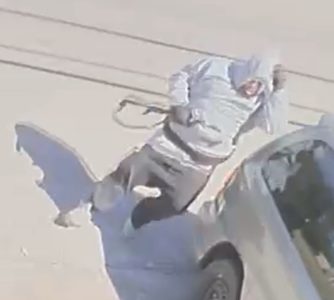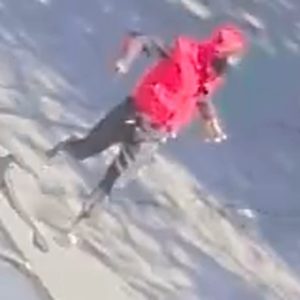 3rd Update  JFC/VHS  1-4-18
2nd Update: VHS/JFC  1-3-18
Update: VHS/JFC  10-18-17
KJS/JKS  10-17-17
Inc. #130941517