Houston police are asking for the pubic's help in identifying a suspect wanted in a robbery/shooting at 11300 Bissonnet about 11:45 p.m. on May 25.  
The suspect is described only as a black male in his mid 20s, 6 feet tall, and weighing 170 to 190 pounds.  He has black hair, brown eyes, a dark complexion and was wearing a white shirt and blue jeans.
A composite sketch of the suspect is attached to this news release.  Surveillance video of the suspect can be viewed on the HPD YouTube channel at https://youtu.be/UQlyfyrTy-8
The victim, a uniformed armed security guard, was in his personal vehicle in the parking lot of the business at the above address.  He was approached by an unknown male suspect who immediately pointed a gun and demanded his duty weapon.  Both men got into a struggle and, at some point, the security guard was shot.  The suspect fled the scene and got into a waiting vehicle, described as possibly a black 2010 GMC Envoy.  A photo of a similar vehicle is attached to this news release.  The security guard suffered multiple gunshot wounds and was transported by HFD paramedics to Ben Taub General Hospital.
Anyone with information in this case or on the identity of the wanted suspect is urged to contact the HPD Robbery Division at 713-308-0700 or Crime Stoppers at 713-222-TIPS.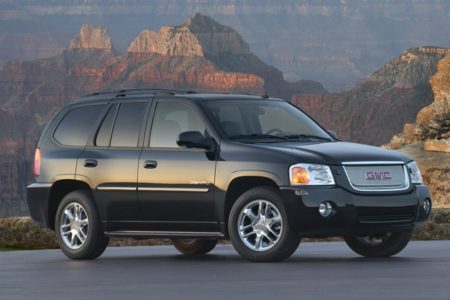 VHS/JFC  6-14-17
Inc. #065772717
Contact:
Public Affairs Media Line
713.308.3280