Houston police have released a surveillance photo of a person of interest wanted for questioning in the fatal shooting of a man at 8900 South Braeswood about 3:25 a.m. today (Jan. 7).
The identity of the victim, believed to be in his 20s, is pending verification by the Harris County Institute of Forensic Sciences.
The surveillance photo of the individual wanted for questioning, one of the males seen arguing with the victim, is attached to this news release.  Investigators are asking for assistance in identifying him.
HPD Homicide Division Sergeant M. Holbrook and Detectives J. Roscoe and N. Arellano reported:
Officers were dispatched to a shooting call outside a nightclub at the above address and were told by witnesses that a man (victim) who goes by the nickname of "Cebolla" was outside the club when he got into an altercation with several males.  One of the males pulled a gun and shot at Cebolla's feet.  Cebolla and his friends got into a vehicle and began to flee the scene.  Just outside the club's parking lot, a group of males in a Honda Civic pulled up beside Cebolla's vehicle and fired shots into the car, fatally striking "Cebolla."
Anyone with information on the person of interest in the photo or in this case is urged to contact the HPD Homicide Division at 713-308-3600 or Crime Stoppers at 713-222-TIPS.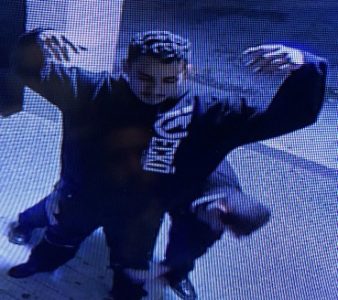 JFC    1-7-18
Inc #002684018